October 21, 2019
Harvest in the "Rolled" Cereal Rye Field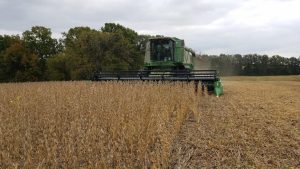 Notice the amount of residue still covering the ground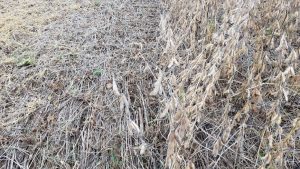 Clean field with just one herbicide and Foliar Opp® application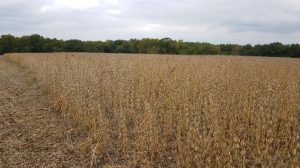 Rolled Cereal Rye Update from Missouri
Last week we started the soybean harvest in the field that was planted into the rolled cereal rye this past June. If you go back and look at my blogs following this field, you can get a sense of what we did.
To sum up the year for this field, here are my observations:
Rolling he cereal rye with the Rogue VT®, killed the cover crop without a "burn-down" herbicide application               
With the tines run at 2.5 degrees, there was some loose soil under the "mulch" for better slot closure
Early weed suppression was excellent
Only one post herbicide application necessary
The "soil armor" helped keep the soil cooler during the hot weather, and protected the soil during high rainfall events we had this growing season. No erosion!
Contact us if you would like more information on "rolling down" cover crops, or other applications for the Rogue VT.
My contact info: jviertel@soilserviceinc.com or 573-680-6951 (voice or text)
Soil Service, Inc. office: info@soilserviceinc.com or 888-313-2360
John Viertel