Nutrients—especially nitrogen—are key to profitability. As an authorized dealer of brands like 360 Yield Center, the SOIL Service team can help you select equipment that will both protect and make the most of your nutrient investment.
360 Yield Center is an equipment manufacturer at the forefront of fertilizer application and precision ag technology whose products are designed to:
Place nitrogen so it's available exactly where and when the plant needs it—reducing risk and nitrogen loss, while setting you up for a better yield.
Deliver accurate information that can help you cut down on input costs, save time, make informed decisions, and boost yield.
360 Y-DROP® & 360 Y-DROP®
With the 360 Y-DROP and 360 Y-DROP Sidedress, growers can time mid-season application and place nitrogen over the root mass, right at the base of the stalk.
Features:
Four-position adjustable arms for precision nitrogen placement in 15″–36″ rows
Variable rate nozzles for precise rate control
Breakaway mounting brackets and flexible riser for easier navigation on inclines and uneven terrain
Curved hoses follow corn rows, ensuring nitrogen is delivered to soil
360 UNDERCOVER® applies fungicide, herbicide, and nutrients to target leaves in corn, seed corn, soybeans, wheat, cotton, sugar beets, sorghum, and more
Adjustable riser length for application as late as V7 (360 Y-DROP Sidedress only)
U-bolt mount system designed for most coulter toolbar sizes (4′ x 6′, 5′ x 7′, 6′ x 4′, 6′ x 6′, 7′ x 5′, 7′ x 7′) (360 Y-DROP Sidedress only)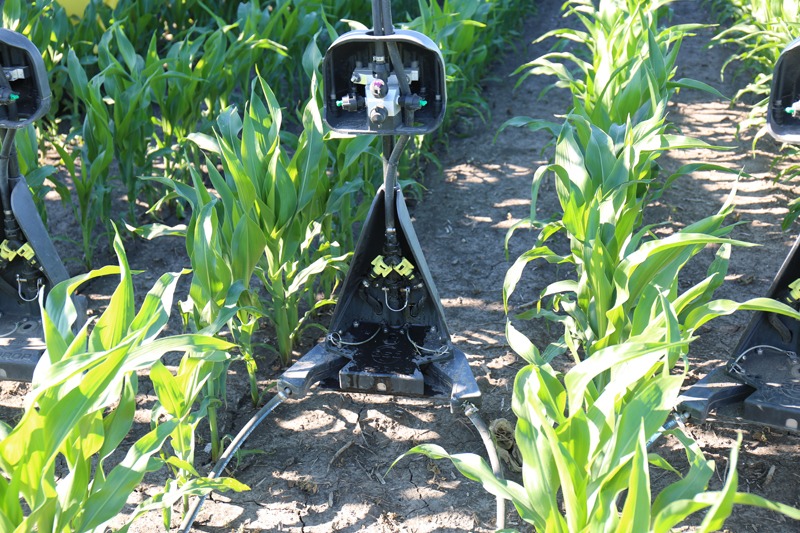 360 YIELD SAVER®
The 360 YIELD SAVER is designed to reduce header loss. It features poly blocks and intermeshing bristles, providing a soft landing for ears and reducing shelling. Kernels that do detach are caught by the bristles and delivered to the cross auger.
 Features:
Angled bristles fit together to maximize kernel capture
Features traditional gathering chain with crop lugs and replaceable brush blocks

Brush blocks snap and screw into position; easy to replace at the end of harvest
Average brush block life is over 150 acres per row; wear life of chain is similar to traditional gathering chains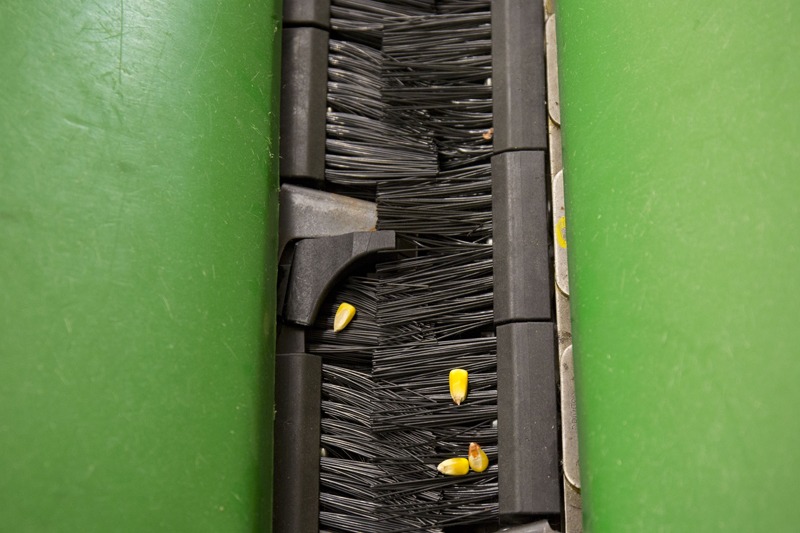 360 WAVE™
The 360 WAVE is a closing wheel-fertilizer applicator combo that promotes even emergence and better yields.
Features:
Creates "wave" of moist soil that rolls over seed
Blade pivots to self-align in trench; stop prevents blade from pivoting over the seed trench on tight left turns
Spring-loaded blade moves up and over obstacles to prevent damage, lower downforce demands, and maintain depth
Liquid tube positions starter fertilizer 3/4″ to the right of seed trench and below seed
Hardened knife edge increases wear life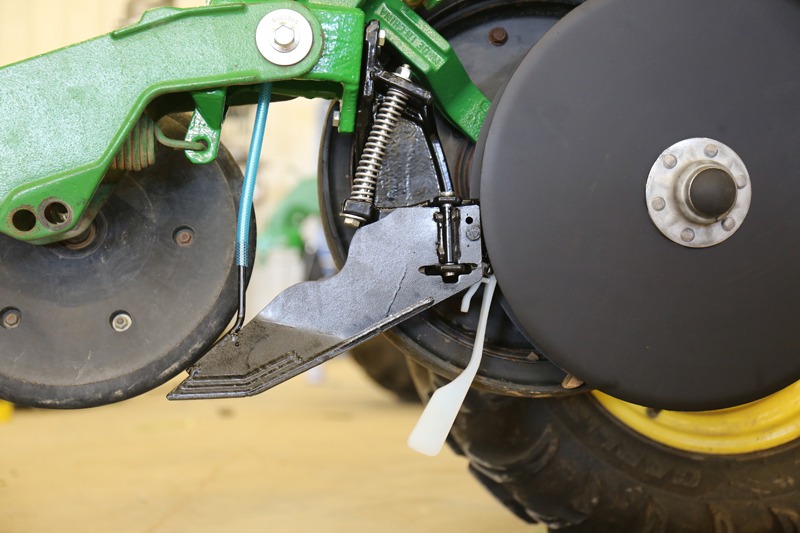 Other solutions from 360 Yield Center:
360 BANDIT™
360 DASH™
360 SPRINT™
360 Tanks
360 CHAINROLL®
360 BULLET®
360 EQUI-FLOW™
360 DRAG CHAIN™
360 SOILSCAN™
360 GUIDE™
360 GLIDE™