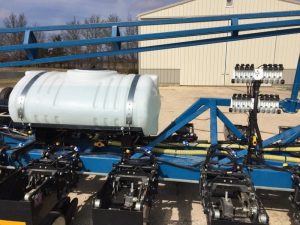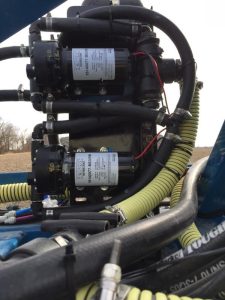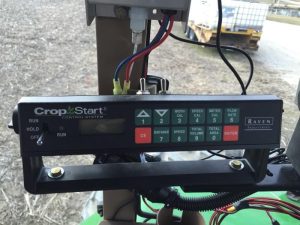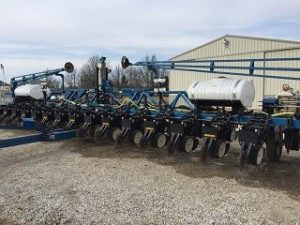 Kinze Planter setup last spring to apply Crop Choice starter fertilizer.
Happy New Year! As it is snowing here this morning, I thought I'd put together some pictures of a planter that is ready to go to the field to plant corn. As you can see, we have installed a custom delivery system for starter fertilizer. We have several different options to choose from, with several different price options to fit anyone's budget. With that said, we also offer custom installation of the systems. Our staff has the expertise to mount the system and get the electronics interfaced to most any system you may already have in your tractor cab.
Our Crop Choice starters (which we can custom blend with micro nutrients) have shown to not only give your corn crop the nutrients the young corn plants need in that first 45 days, getting them off to a faster, better start in cooler (and maybe damper) conditions, especially in no-till, but we see a 1 to 2 points drier corn at harvest.
If you have been thinking about setting up your planter to apply starter contact us today!
John Viertel CCA Missouri Sales Manager