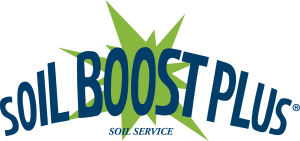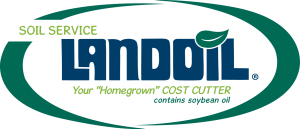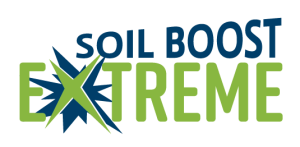 I can't believe that it is the first week of February 2019 already. The first of April is only seven weeks away! Looks like right now it could be wet going into planting season this year here in Missouri. If you remember, last year it was cool and very dry when burndown herbicides were being applied.
Why do I mention this? We need to start planning for burndown before planting. Last year, I had some questions about why the burndown herbicides were working so slow. The biggest reason was that the cover crops, weeds, whatever was out there that people were trying to get rid of were under stress from the cool, dry conditions. They just were not growing. If the target plants are under stress, burndown herbicides don't work as well. It states on labels "Apply to actively growing plants". When plants are under stress, they will not take in the herbicide as well as when they are actively growing. Therefore, we have always recommended to use SOIL BOOST PLUS and LANDOIL in all herbicide mixes.
SOIL BOOST PLUS buffers the water (which makes up the bulk of a spray mixture) making sure the herbicide is not tied up by the metal ions in the water (calcium and iron, i.e.). It will also bring the pH of that spray solution down (5 to 5.5) so that the burn down works efficiently. It is very important to buffer the spray water before any herbicide is added! SOIL BOOST PLUS satisfies the AMS requirement of glyphosate. If a producer is using one of the new dicamba or 2-4d products for the burndown, then SOIL BOOST EXTREME should be the product of choice. Is now on the approved list to use with these chemistries. Both SOIL BOOST PLUS and SOIL BOOST EXTREME help absorption and translocation by the target plants.
So why is LANDOIL recommended to be added? LANDOIL is a plant-based crop oil, soybean oil. When it is used to on a 1:1 ration with the burndown herbicide, it encapsulated the chemical. Then when the spray solution goes on the target plants, they recognize the solution as another plant material and are friendlier to accepting the chemical herbicide to be absorbed and then translocated throughout the plant killing it.
For those of us that are using cover crops and no-tilling, the burndown operation is very critical to the success of the crop. Using SOIL SERVICE, INC. products like SOIL BOOST PLUS and/or SOIL BOOST EXTREME, along with LANDOIL helps to ensure that this operation is a success.
SOIL SERVICE, INC. will be at the both the National Farm Machinery Show in Louisville and the Western Farm Show in Kansas City in the coming weeks. Stop by our booth and visit about these options for your burndown herbicide programs this spring.
John Viertel, MO Sales Manager