Yes, December is here! Time to be making decisions about not only what you are going to do as planting season approaches (April will be here soon enough), but also, what you can do to keep your input costs as low as possible. We still have some discounts on products that can help you do that.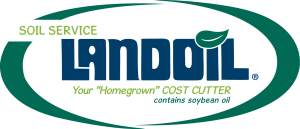 LANDOIL: The price of LANDOIL will not be lower than it is right now! If paid for by December 15th, you can save a minimum of fifteen ($.15) cents per gallon over paying in January. Even greater savings, if you have always waited to pay in-season.
Starter Fertilizer: We have a very aggressive program again this year to help save dollars on your starter program. The November discount has come and gone. If you took advantage of it, thank you! The next deadline is rapidly approaching (December 22). By taking delivery of your starter

needs for 2018 by that date, you will receive twenty ($.20) cents per gallon discount. You can pay for it on either side of the new year (for tax purposes) and receive another twenty ($.20) cents for Early Payment if you pay on or before January 15, 2018.
If you need a tank to store your starter, contact us! We can supply you with a tank with a very, very favorable lease program. Call or email for details.
You can reach us anytime at – info@soilserviceinc.com or you can reach me at – jviertel@soilserviceinc.com if you have questions about any of our products.