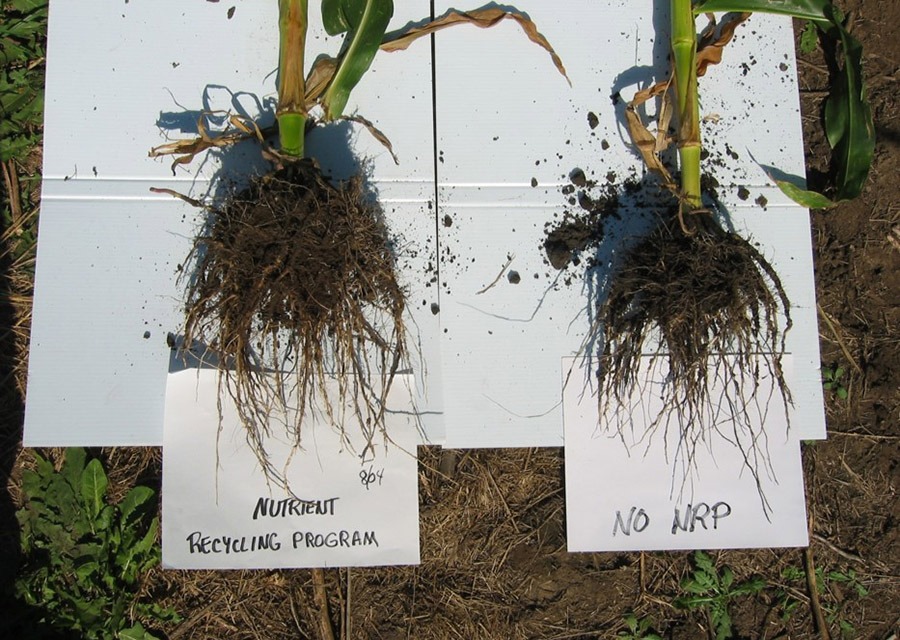 Our Nutrient Recycling Program (NRP) stimulates natural biological life in the soil to break down the stalks and stubble left in the fall. The biological activity keeps the soil bacteria and fungi in a healthy balance, which is good for your crop's potential yield. The NRP features four components: SOIL Cal®, Sugar E-Boost, Nutrapathic Soil Restore, and Liquid Bacteria Concentrate. NRP will:
Speed crop residue breakdown and recycle crop residue nutrients.
Stabilize nitrogen when applied with or prior to nitrogen application.
Produce looser soil with better tilth the first year.
Increase antioxidant activity and help crops fight off soil fungi and disease.
Enhance nutrient uptake and efficiency, allowing more efficient use of broadcast NPK applications.
Provide readily available calcium and release calcium from soil limestone.
Provide energy and carbohydrates for beneficial soil microbes—fungi and bacteria.
Increase water infiltration and water retention in your soil profile.
Show even better results over time; optimum results occur after third application.
Increase root mass, enhance water absorption, and encourage deep roots, building drought tolerance. More roots equal more nutrient absorption, increasing yield and quality.