Bayer CropScience
Stratego YLD – This fungicide offers broad-spectrum disease control under a wide range of environmental conditions in corn, soybeans, wheat, rice, barley, oats, peanuts, and pecans. With its unique plant surface retention and redistribution action, Stratego improves coverage, boosts a plant's natural defense system, and fights disease better. Best of all, it can provide a real bump to your overall yield.
BASF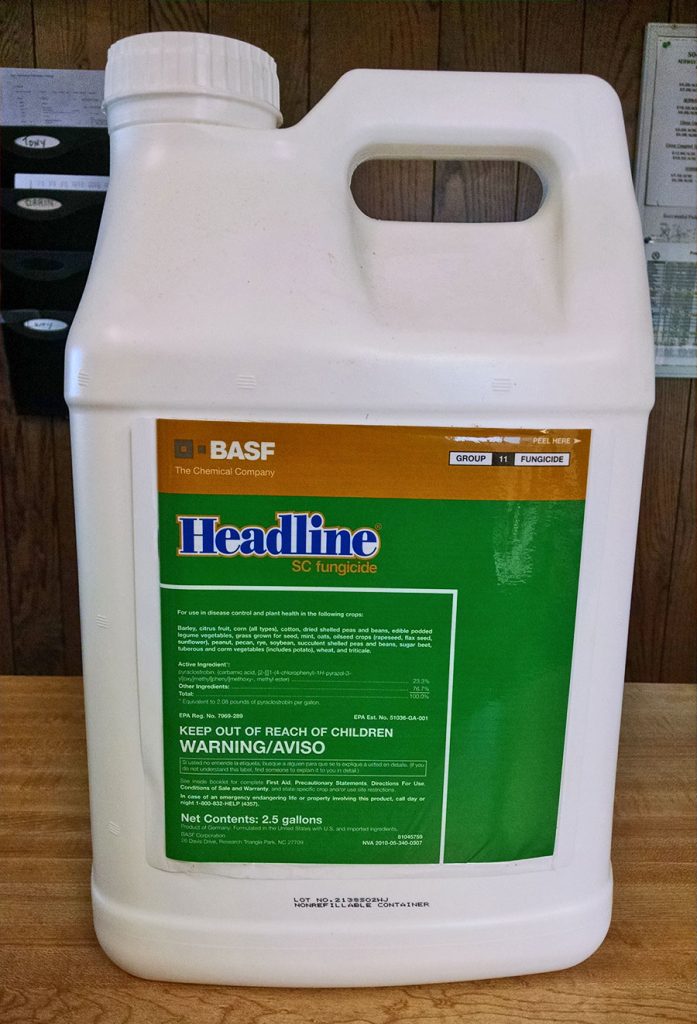 Headline® – The nation's leading fungicide for a reason, Headline acts on more than 50 major diseases in more than 90 crops. It provides disease control and also improves overall plant health with active ingredient F500®, which facilitates nitrogen uptake.
Headline AMP® – Headline AMP provides two modes of disease control in corn—one preventative and another that is a best-in-class triazole for post-infection control. This fungicide also provides unmatched plant health benefits.
Alternative fungicide products