New seed hybrids hit the market often, and the needs of your farming operation change. Deciding which seed to purchase each year requires in-depth knowledge of both seed options and your farm.
Choose your Mycogen® brand hybrids with the assistance of the SOIL Service certified dealer team. With an in-depth knowledge of how seeds match up to your soil type and management practices, SOIL Service can set the stage for maximum crop performance and profit potential.
Through SOIL Service's partnership with Mycogen Seeds, you'll have access to the latest trait technology, refuge management solutions, and seed treatment options.
Protect your crops from yield-robbing insects with traits like SmartStax® and PowerCore™ trait technology. Make refuge compliance easy with Refuge Advanced®.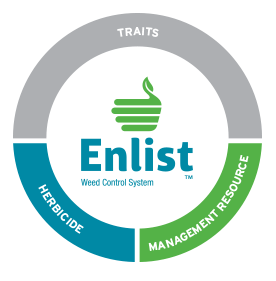 SOIL Service is also excited about the new Enlist™ weed control system from Dow AgroSciences. It builds on the Roundup Ready® system with tolerance to a new 2,4-D — taking weed control to a whole new level.
See details on the complete spectrum of Mycogen brand trait and seed innovations.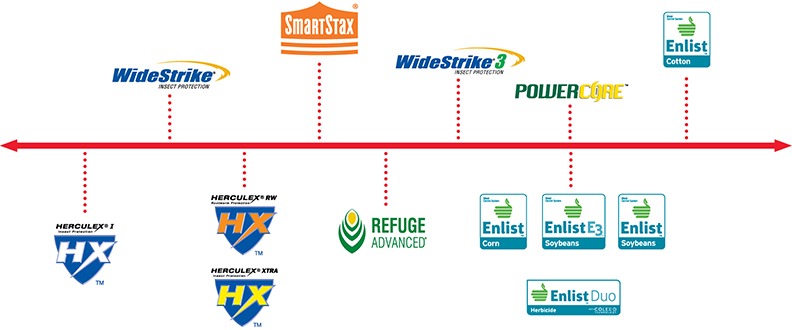 ®™DOW Diamond, Enlist, Enlist Duo, the Enlist Logo, Mycogen, the Mycogen Logo, Refuge Advanced and the Refuge Advanced Logo are trademarks of The Dow Chemical Company ("Dow") or an affiliated company of Dow. PowerCore™ and SmartStax® multi-event technologies developed by Dow AgroSciences and Monsanto. ®™PowerCore, the PowerCore Logo, SmartStax and the SmartStax Logo are trademarks of Monsanto Technology LLC. Always follow IRM, grain marketing and all other stewardship practices and pesticide label directions. B.t. products may not yet be registered in all states. Check with your seed representative for the registration status in your state. The Enlist weed control system is owned and developed by Dow AgroSciences LLC. Enlist Duo herbicide is not yet registered for use on Enlist cotton. Enlist Duo is not registered for sale or use in all states. Contact your state pesticide regulatory agency to determine if a product is registered for sale or use in your state. Always read and follow label directions.