Soil health is crucial to getting the most out of your crops. As part of our commitment to offering growers a complete soil health package, SOIL Service sells Salford AerWay® advanced soil aeration systems to help crop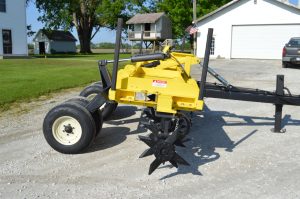 residue management and combat soil compaction.
Our Salford AerWay lineup includes the C-Flex Single Row Aerway and the CCT Double Row Aerway models in both straight and folding frame options. Tillage widths vary on these models from 8′ up to 40′.
In addition to selling new Salford AerWay models, we are also happy to demo new or used models, and we rent and sell used Salford AerWay tillage equipment.
---
How does Salford AerWay tillage equipment improve soil tilth and aeration?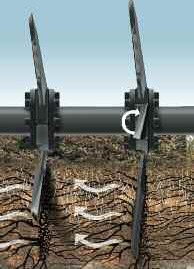 Salford AerWay vertical tillage tools fracture the soil to alleviate compaction and maintain the appropriate air and water balance in the soil. Residue that contacts the soil surface will begin to degrade, but upright residue that is not in contact with soil will not.
Salford AerWay tools:
Improve residue management by maintaining and incorporating residue to build soils and improve soil tilth.
Allow moisture to penetrate better and improve water efficiency, which creates warmer and drier soil in the spring.
Capture and hold moisture by ensuring that it is absorbed, stored, and available for drier periods next year, maximizing the benefits from winter's frosts.
Provide erosion control, leaving most crop residue on or near the soil surface.
Salford AerWay offers versatile setup options for your unique operation.
The Salford AerWay Quick Adjust feature allows you to easily vary the roller swing angle, meeting your tillage and cropping demands. You can fine-tune the vertical tillage choices for minimum disruption or aggressive soil movement, residue mixing, and additional warming.
Salford AerWay tools can be used full season in pasture and hay crops and are readily adaptable to no-till, minimum till, and conventional till practices, helping you meet and exceed your soil preparation and conservation goals.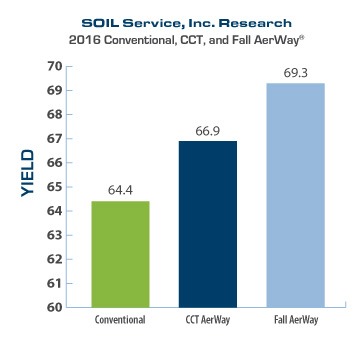 Save